Our Mission
is to help schools become Futureschools and to help children become Futurekids - creating a worldwide learning community that has integrated the power of technology to facilitate and improve student performance.
Cambridge International School
Futurecyber Technology Solution Limited has registered as Cambridge International School at Cambridge Assessment International Education, one of the world's leading assessment providers. Futurekids operated by Futurecyber Technology Solution Limited will teach and examine a range of international accepted qualifications including Cambridge ICT Starters, Cambridge IGCSE - ICT, IGCSE - Computer Science, Cambridge IAL - IT and IAL - Computer Science.
School Supervisor's Message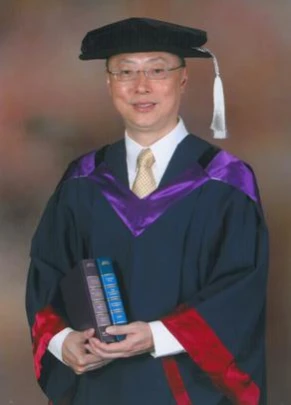 Dear students,
Mastering information technology, learning language arts and mathematics are vitally important in the process of acquiring knowledge. The IT skills you learnt in Futurekids will definitely facilitate your learning in your future. I hope you will have an enjoyable learning experience in Futurekids.
Dr. Eric Chin Shu-kai
Doctor of Business Administration (HK PolyU)
MSc. Information System Management (HKUST)
MSc. Electronic Commerce Management (HKUST)
MBA (Stirling U, UK)
Visiting Lecturer (MBA & MIS) & Consultant-in-Residence - Business Consulting Practicum of Business School (HKU)
Futurekids Students continue to get excellent results in June 2022 Examination series (1/11/2022)
A student received Outstanding Cambridge Learner Awards for her excellent performances on the AS Level - Computer Science Examination in June 2022.
Read More
In the June 2021 examination series, a student also received Outstanding Cambridge Learner Awards for his excellent performances the AS Level - Computer Science subject.
Read More
Lunar New Year Holiday (10/1/2023)
Futurekids Lunar New Year holidays will be scheduled from January 16 (Monday) to January 26 (Thursday), and will resume normal on January 27 (Friday).
During the Lunar New Year holiday, if you have any enquiries, please leave a message via email or WhatsApp, and we will reply to you as soon as possible after the holiday.
Happy New Year of the Rabbit! May the Year of the Rabbit bring you good health, happiness and prosperity!
Easter Camp 2023
FUTUREKIDS Holiday Camp Curricula are organized in weekly learning modules. You can get started with one camp, or spend the entire holiday with us. Classes fill quickly. Call now for an application. Pack your kids off to an Holiday adventure in discovery and fun that will benefit them for the rest of their lives.
Learn More